Cryptocurrency Alerting Crypto & Stock Alerts App - CoinNav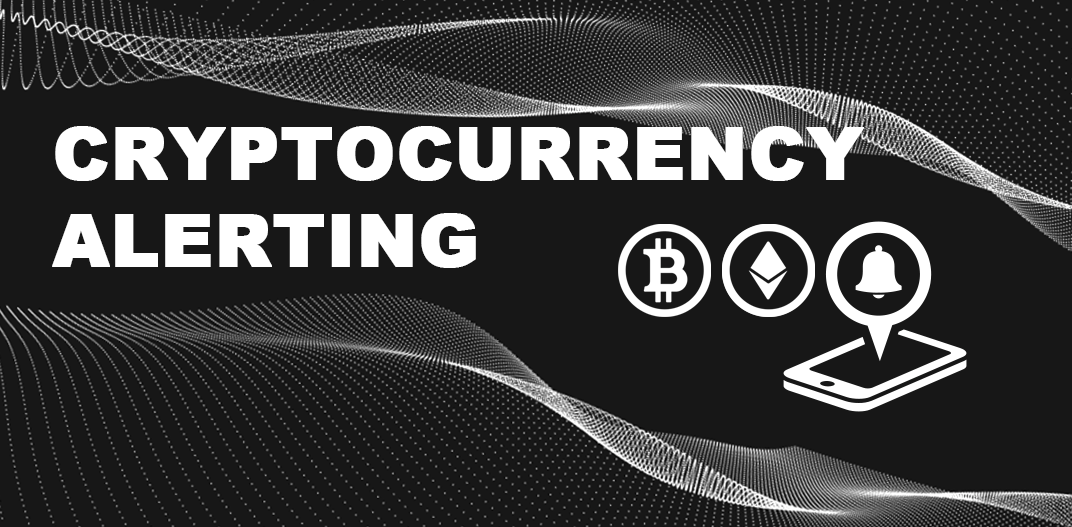 Cryptocurrencies are gaining immense global popularity, attracting investors of all backgrounds. However, navigating this complex world can be overwhelming, especially for newcomers. Additionally, the volatile nature of the crypto market requires constant monitoring to seize opportunities and mitigate risks.
To stay informed about market fluctuations, timely alerts are crucial. Cryptocurrency Alerting is a reliable platform that provides alerts through multiple channels, empowering investors to make informed decisions.
What is Cryptocurrency Alerting?
Cryptocurrency Alerting enables users to track Bitcoin and cryptocurrency price movements, set exchange listing alerts, monitor wallet addresses, and create powerful alerts. Get real-time notifications via SMS, email, Webhook, Telegram, Slack, Discord, push notifications, or phone calls.
Your Go-To Source for the Latest News and Tools in the Blockchain Sector - Coinnav.io
Cryptocurrency Alerting History
2017: Cryptocurrency Alerting is founded as a platform to help users track price movements and receive alerts for Bitcoin and other cryptocurrencies.
2018: The platform expands its services to include exchange listing alerts, allowing users to stay informed about new cryptocurrency listings on various exchanges.
2019: Wallet address monitoring is introduced, enabling users to receive notifications whenever there is activity on their monitored addresses, ensuring the security of their funds.
2020: Cryptocurrency Alerting reaches a significant milestone with over 100,000 registered users, reflecting the growing demand for real-time price and market alerts.
2021: The platform enhances its alerting capabilities by integrating multiple communication channels such as SMS, email, Webhook, Telegram, Slack, Discord, push notifications, and phone calls, providing users with flexible and convenient notification options.
2022: Cryptocurrency Alerting further expands its coverage to support a wider range of cryptocurrencies, including popular altcoins and newly emerging tokens, catering to the diverse needs of the crypto community.
2023: The platform introduces advanced alert customization features, allowing users to create highly tailored alerts based on specific price thresholds, market conditions, and trading strategies.
Founders Story:
The story of Cryptocurrency Alerting begins with a group of passionate individuals who saw the need for a comprehensive platform to track cryptocurrency price movements and provide real-time alerts.
John, an experienced trader with a keen eye for market trends, recognized the volatility of the cryptocurrency market and the importance of timely information. He teamed up with Sarah, a talented developer with a deep understanding of blockchain technology, to bring their vision to life.
Together, they embarked on a journey to create a user-friendly platform that would empower both newbies and seasoned investors. They worked tirelessly, combining their expertise in finance and technology to develop robust alerting algorithms and integrate various communication channels.
Their dedication paid off when they launched Cryptocurrency Alerting in 2017. The platform gained traction quickly, attracting a diverse user base of crypto enthusiasts, traders, and investors. As the user base grew, John and Sarah expanded their team, bringing on board talented individuals who shared their passion for cryptocurrencies and technology.
With each passing year, the platform evolved and introduced new features to meet the changing needs of the crypto community. John and Sarah's leadership and the collective efforts of the team propelled Cryptocurrency Alerting to become a trusted and reliable source for real-time alerts.
Today, the founders and their team continue to innovate and improve the platform, staying ahead of market trends and providing users with the tools they need to navigate the exciting world of cryptocurrencies. Their shared vision and dedication to excellence remain the driving force behind Cryptocurrency Alerting's success.
相关导航